Health Promoting Schools
We have an active Health Promoting Committee in Davidstown P.S. Ms Crean co-ordinates the programme across all class levels. There are four areas of focus in being a Health Promoting School; the environment, curriculum and learning, developing partnerships and policy and planning.
The Committee
Aaron, Adam, Ava, Zack, Alex, Grace, Margaret and Harry, aka the Health Squad, are busy working to make our school a healthier place to learn.
Student and Parent Surveys
The committee asked the students and parents to complete a short survey. The results showed three areas in which the school could develop.
These are
1) Healthy Eating
2) Improve School Grounds
3) Promote Physical Activity
In response, the squad has developed an Action Plan full of great ideas gathered from students, parents and teachers.
Healthy Eating
Lunch Surveys
The committee conducted a survey on the school lunches. Third and fourth class tallied and recorded the results. We found that
83% of the pupils had fruit in their lunchbox
3% had vegetables
44% had dairy
79% had either chocolate or biscuits.
Most lunchboxes had a white bread sandwich while apple was the most common source of fruit.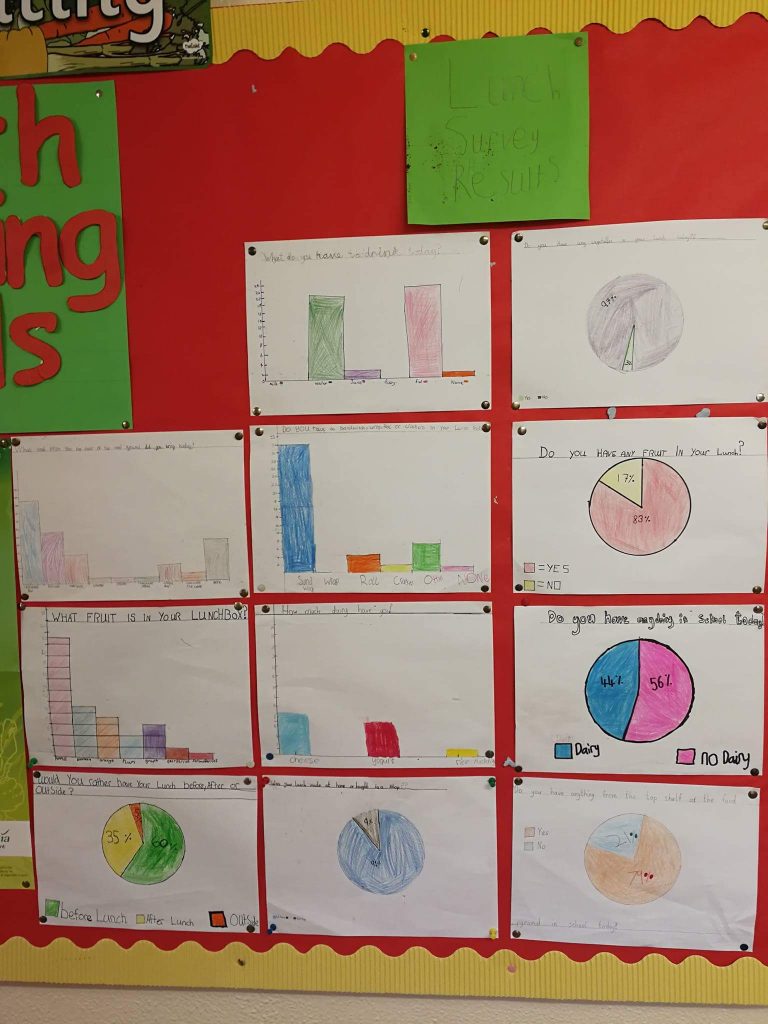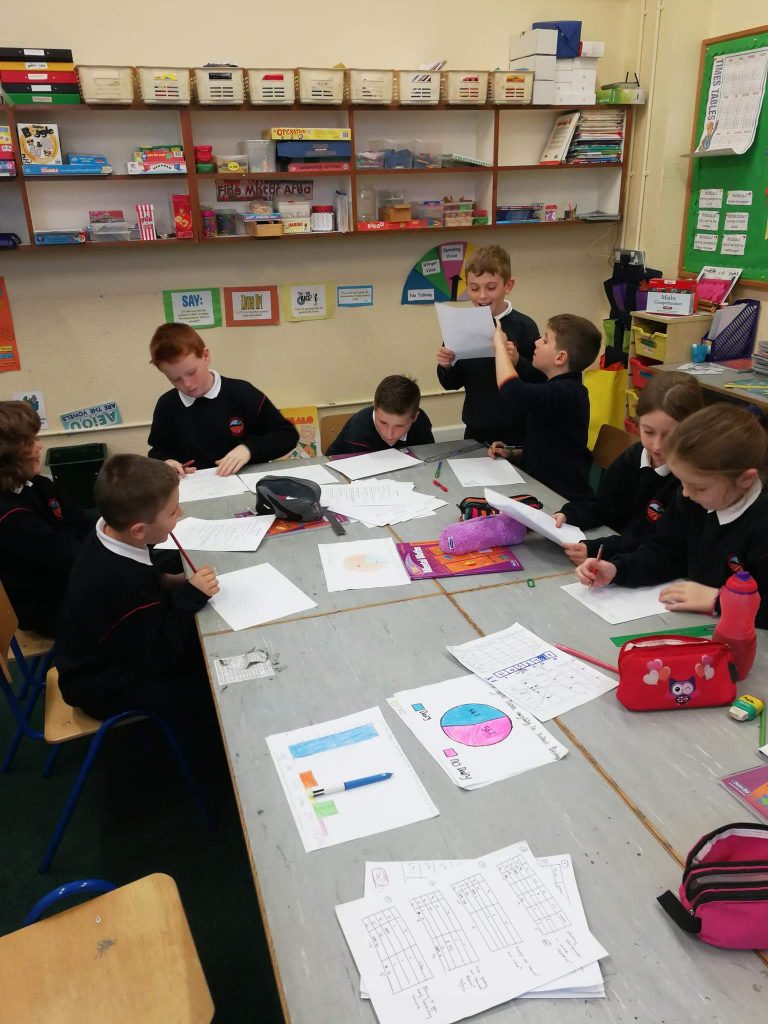 Brunch
To promote healthy eating, the Health Squad organised a whole school brunch. The senior class made mouth-watering brown bread, the junior class whipped up some delicious butter and a few committee members squeezed a lot of oranges so we could sample fresh orange juice. The porridge, with toppings such as strawberries, banana, raisins and honey, went down a treat. The whole school ate together, enjoying both food and company!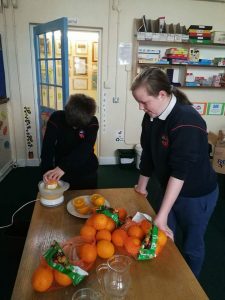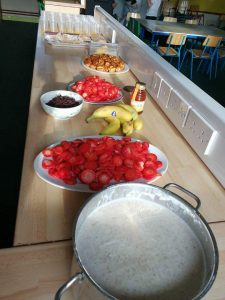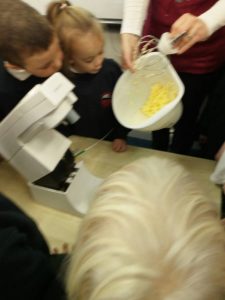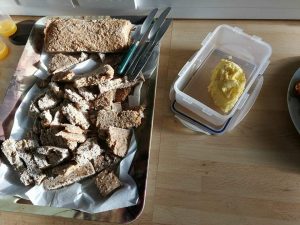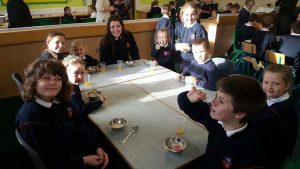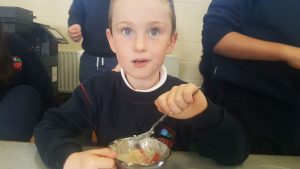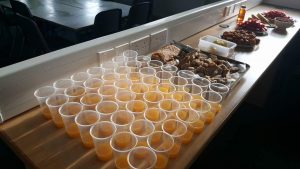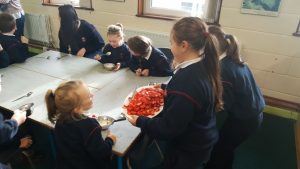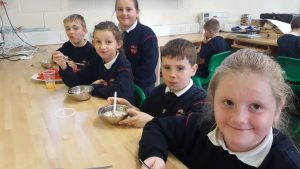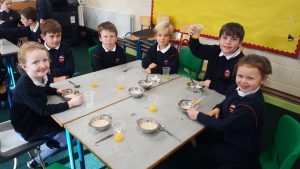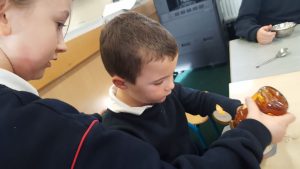 School Garden
We harvest our fresh vegetables and sell our goods but not without sampling the food ourselves of course. We reinvest the money made to further develop the garden.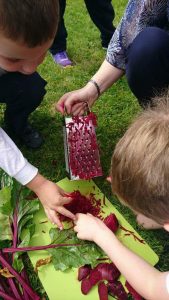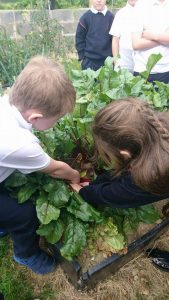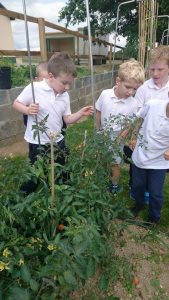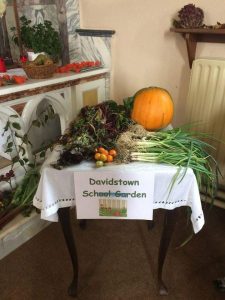 Grounds Improvement
The students, teachers, SNAs, parents and the wider community have come together to improve the school grounds creating a child-centred environment.
School Garden
We started from scratch and weren't afraid to get our hands dirty! We cleared overgrown spaces, built flower beds and planted hundreds of seeds. We will continue to work together to develop our school garden.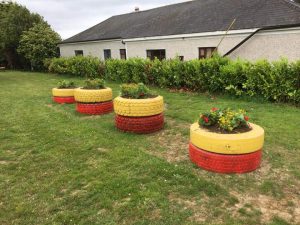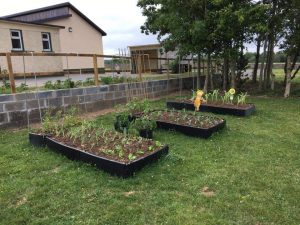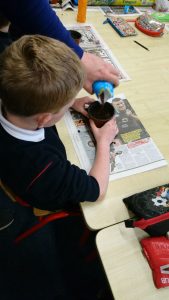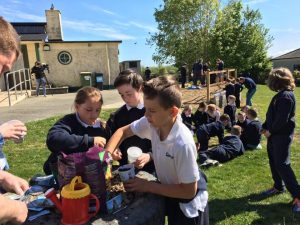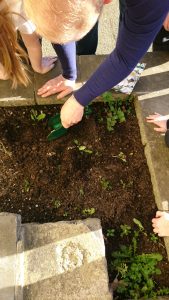 Outdoor Classroom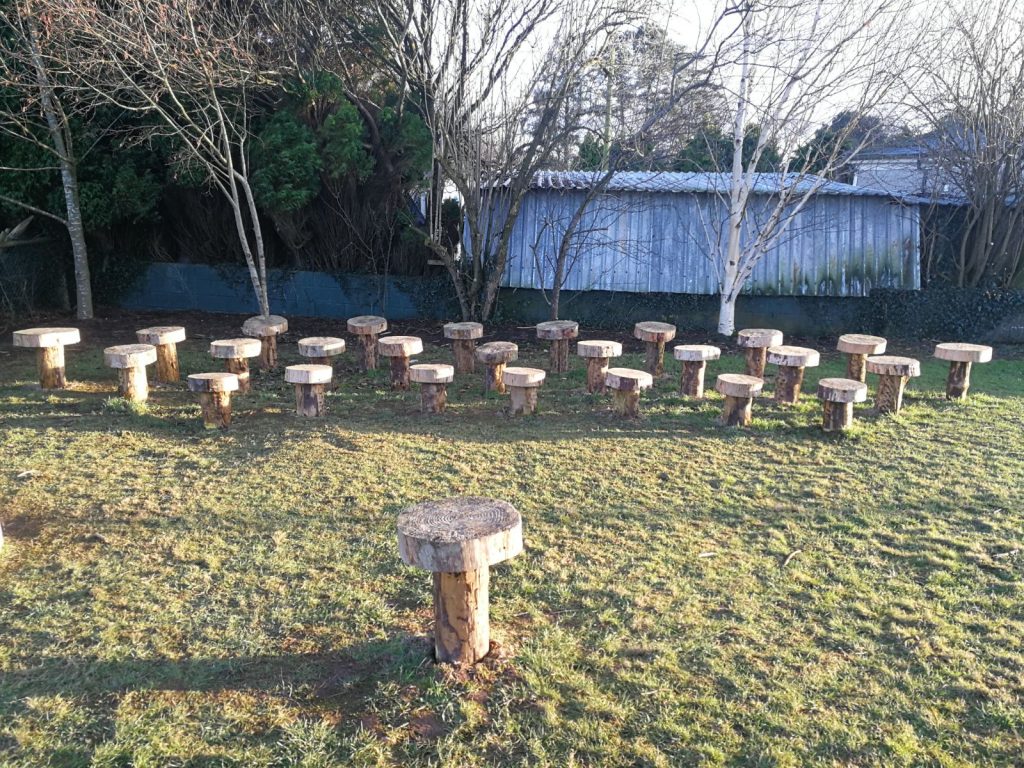 Insect Hotel and Hedgehog House
Our amazing insect hotel and hedgehog house are open and ready to house many mini guests!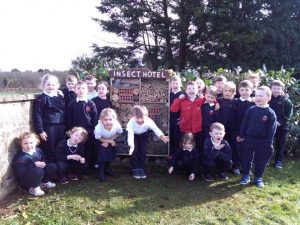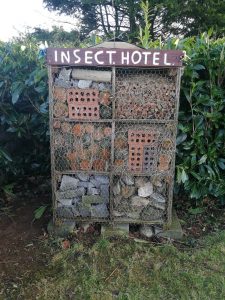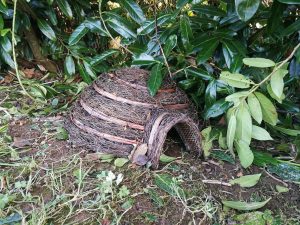 Promote Physical Activity
Surfing
The senior class hit the surf and loved every minute of it!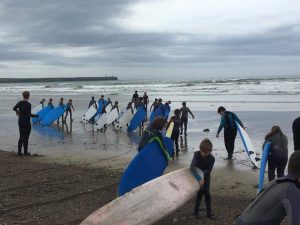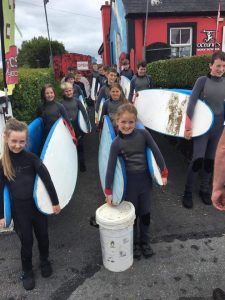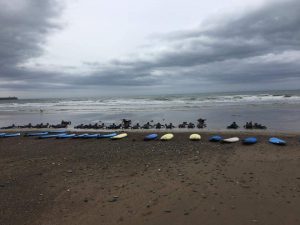 Soccer
Soccer trainers join us once a week for 12 weeks. We play in the FAI Schools 5 a side and Soccer Blitz. We also take part in the schools local cup, which we won last year!
Rugby
The senior room will be starting tag rugby in April. Ross Barber trains our pupils in the skills involved in tag rugby and we play our own mini league in school. We also do a demonstration of tag rugby for our annual sports day.
Sports Day
It's not only the students who are becoming more active. We challenged Mr Roache to race against our local hero Ryan Murray, national athletics champion. Mr Roache was very proud of himself for coming second!